Shekinah began in the spring of 2003 when Katie Derstine was asked to pull together a small music group for a chapel service at Eastern Mennonite University.  After singing only 10 minutes of hymns for prelude the group began to flourish, receiving invitations to sing at area churches and events, and organizing a joint concert with a new men's a cappella group, Sons of the Day, to end the semester.
In the years since then, Shekinah progressed from its college-based roots and continued to develop as an independent female vocal group based in Harrisonburg. Group membership has changed over the years and now includes over 20 Shekinah alumnae.
Shekinah has performed numerous concerts in addition to releasing multiple independently-produced albums. Shekinah members were also involved in four recordings from the Mennonite hymnal supplements, Sing the Journey and Sing the Story. Both sets of recordings are available from the Shekinah store, or from the MennoMedia website.
Although many members have musical roots in the strong tradition of Mennonite singing, a variety of unique interests and cross cultural experiences contribute to the diversity of this ensemble and the music they choose to sing.  They love trying new music, performing, laughing, and singing together as much as possible.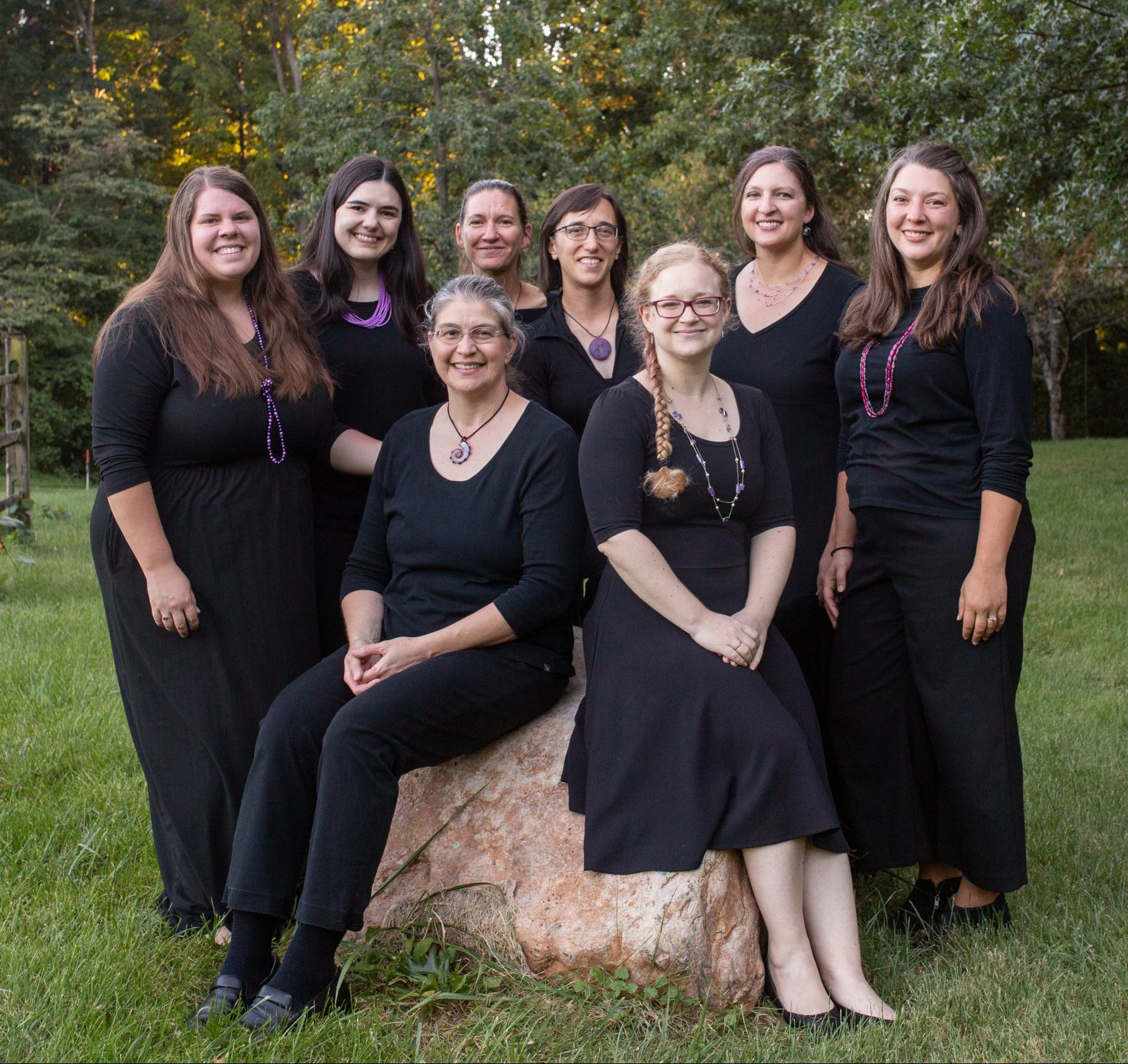 Current Shekinah members:
(L to R): Janelle Donaldson, Chelsea Mast, Kris Shank Zehr, Maria Clymer Kurtz, Greta Bucher, Selah Shenk, Joanna Showalter, Rebecca Gish. 
Shekinah (2022, photo by Janelle Donaldson)
---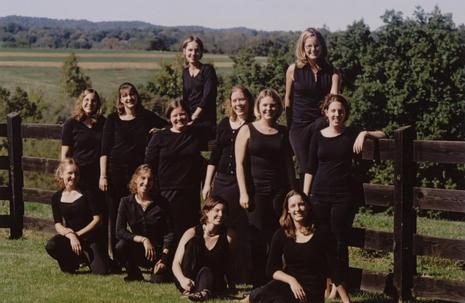 Shekinah (2004, photo by Conrad Erb)
The women who have comprised Shekinah over the years have always maintained the joy of making music as a community.
Former members of Shekinah include: Heidi Bowman Byler, Shannon Blosser, Katie Derstine, Anna Dintaman Landis, Robin Fletcher, Sara Gingerich, Grete Horst Johnson, Liza Heavener, Aubrey Helmuth Miller, Sylvia Hooley Meyer, Jessica Hostetler, Olivia Hunsberger Schlosser, Caitlin Holsapple, Heidi King, Eve Knepp, Andrea Kniss Stutzman, Chris Kniss, Sharon Kniss, Hannah Kratzer Wenger, Kim Leichty, Mary Leichty, Toni Prisco Cary, Lisa Mast, Amanda Maust, Ranene Ropp, Holly Showalter, Melinda Steffy, Jenny Wagner